Marleylilly's Back to School 2022 Gift Guide: College Edition
School is almost back in session! We've curated a list of the best gifts for students that are sure to please high schoolers, college kids, and post-grads!
#1 – Laptop Case
Dress up your tech with this protective neoprene laptop sleeve! This laptop sleeve is made complete with its zipper closure and a front pocket perfect for storing notes. Looking for something even more functional? Check out this Monogrammed Laptop Bag with a zippered, padded main compartment and adjustable shoulder strap for easy transport!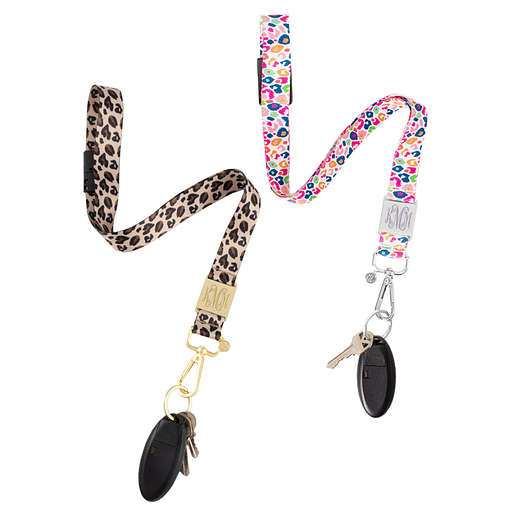 #2 – Lanyard
Keep your ID, keycards, and other cards safe and conveniently on hand with a monogrammed lanyard! Featuring a heavy-duty clip for security and an easy-to-use breakaway clip to make taking it on and off a breeze. This breakaway lanyard is a great personalized gift idea as they'll use it every day!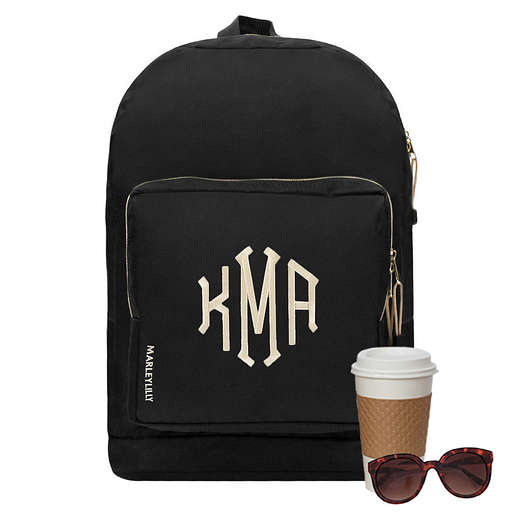 #3 – Backpack
This Monogrammed Everyday Backpack is a gotta-have-it essential for school, play, and every day! Stash all of your books, snacks, and other must-haves in the roomy large compartment. The interior also features several open side pockets for your cell phone, pens, pencils, and other goodies. For valuables or easy access, you'll love the small front zippered pocket!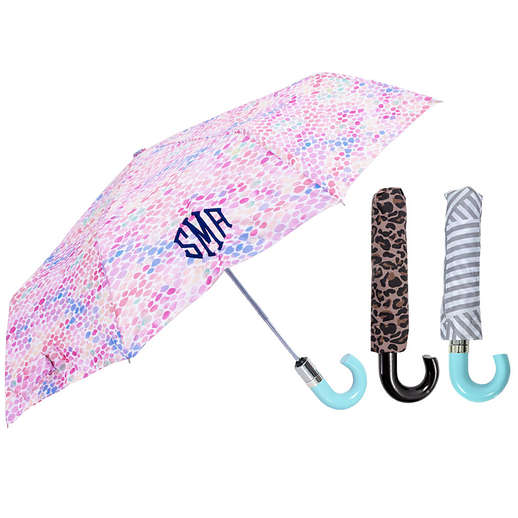 #4 – Umbrella
Don't let rainy days dampen your style! This compact Monogrammed Umbrella is the perfect size to keep tucked in your tote or backpack for on-hand rainy day coverage. The easy-touch button makes getting this personalized umbrella into position simple with just one hand!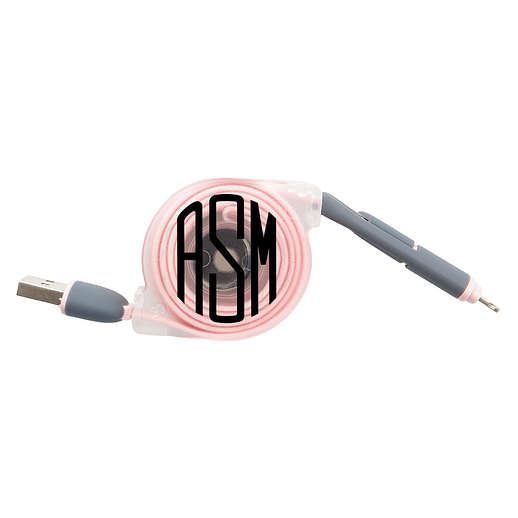 #5 – Retractable Charging Cord
Practical electronics accessories don't have to be boring! This personalized iPhone charger is an accessory that you'll love to use. Featuring a retractable design with auto-lock to prevent kinks and tangles. This compact USB-to-lightning connector can be tossed in your handbag or your car so it's on hand whenever you need it!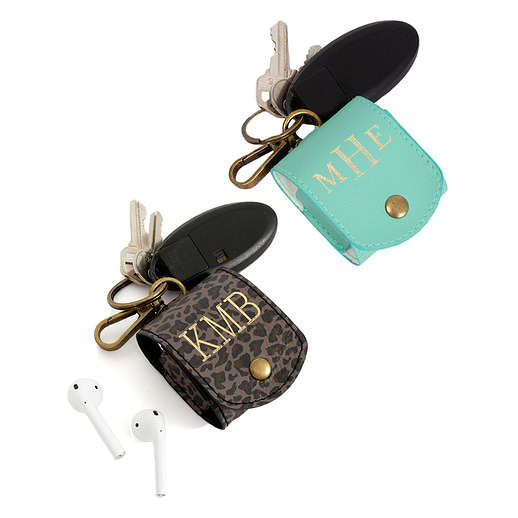 #6 – AirPod Case Keychain
This Monogrammed AirPod Case Keychain will keep your earbuds where you can find them — with your keys! Featuring a fold-over-flap snap closure and a durable hook that attaches to your key ring, to a purse, or to a lanyard for additional security. Compatible with AirPods 1, AirPods 2, and AirPods Pro!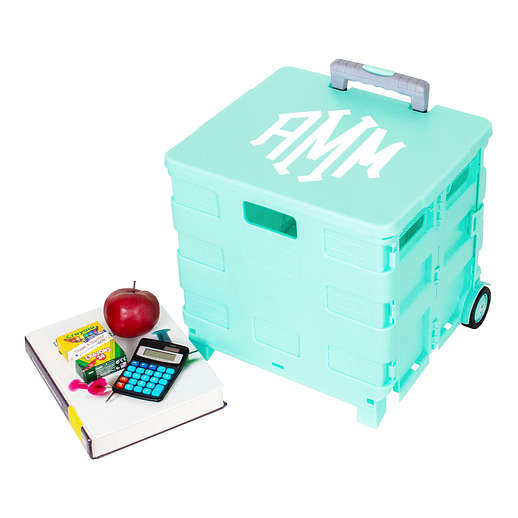 #7 – Rolling Cart
Whether it's bags of groceries or your school books, this personalized collapsible rolling cart will carry it all – up to 55 pounds! Don't break your back, just add what you need inside this rolling utility cart that features a removable lid and sturdy wheels that make toting those essentials around super-easy.
#8 – Clear Bag
This Monogrammed Clear Tote is perfect for taking everything you need into football games! It comes with a small envelope wallet that snaps to the strap of the bag for you to securely keep your ID and money. Looking for something smaller? Check out this personalized clear wristlet that meets stadium bag policies and can hold all of your must-have essentials!
*****
What are you buying for back to school? Let us know in the comments!