All the New Tech You Need
2020 is all about
the phone
- the hottest apps, the latest photography hack, social media trends, and the list goes on! So it goes hand in hand that phone accessories are the new must-have! To keep you tech-savvy (and stylish) we're bringing you three
new tech accessories
you'll never regret purchasing!
Available in rose gold, silver, gold and multicolor, this phone ring will look adorable on any phone case you own! These rings come with a strong sticky adhesive to attach to your phone case securely so you can scroll social worry-free!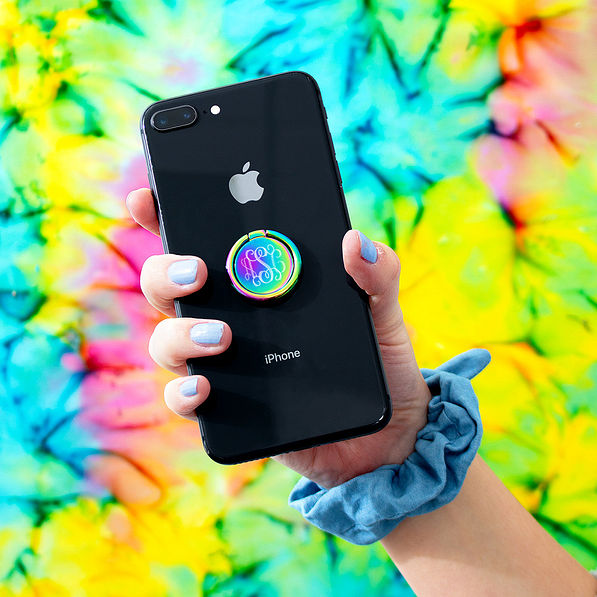 Patterned Phone Ring
If you're looking for a non-monogrammed option, these leopard and black marble phone rings are a fun alternative! Whether you're taking a cute selfie or going for a run, this phone ring will keep your hand in place from slipping!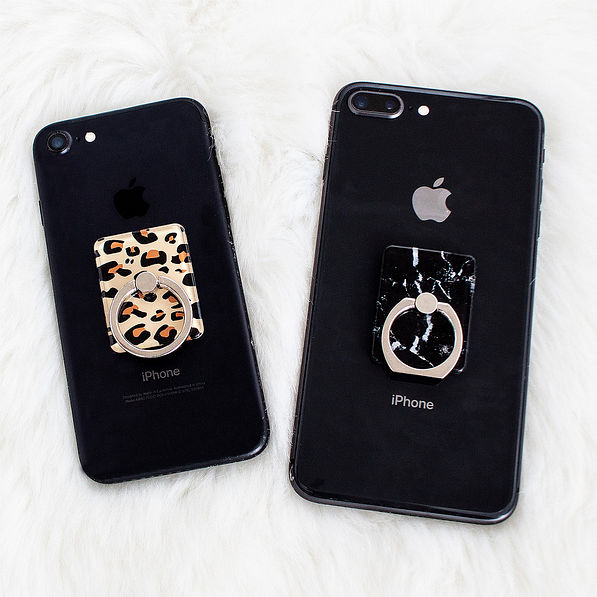 Monogrammed Rhinestone Phone Ring
This phone ring is all about the bling. If you're looking for an accessory with a little bit of attitude, this one is for you! Available in silver and gold, those sparkly rhinestones are sure to catch any eye!